Seawalls add that necessary protection to waterfront properties, stopping land loss to tides and waves. Maintaining seawalls is a priority for homeowners and permanent seawall crack repair happens when using Torque Lock Structural Staples. Repair concrete cracks and end the spread and widening of cracks that have formed in seawalls to extend their lifespan and ability to protect waterfront properties.
Waterfront property is a dream investment for many homeowners, it's like a little slice of heaven for the property owner. Where the property meets the waterline, a sound seawall makes a coastal defense for the property to keep soils and land where it belongs. Flooding, erosion and waves will continually test those structural boundaries and maintaining those seawalls will guarantee a lifetime of enjoyment.
A solid concrete seawall is typically built with an expectation of 30-50 years of sustaining protection for waterfront properties. Over time, however, cracks can begin to show. Stopping them in their tracks is easy and homeowners can double the lifespan of their seawalls when addressing cracks with the only post-tension controlled-compression device on the market to secure cracks and end the spread of crack damage.
Torque Lock Structural Staples install easily and use a patented offset cam designed to add up to 5000 lbs of compression to either side of a crack, restricting its ability to widen or spread. When properly installed, Torque Lock Structural Staples provides the only permanent concrete crack repair available in the world.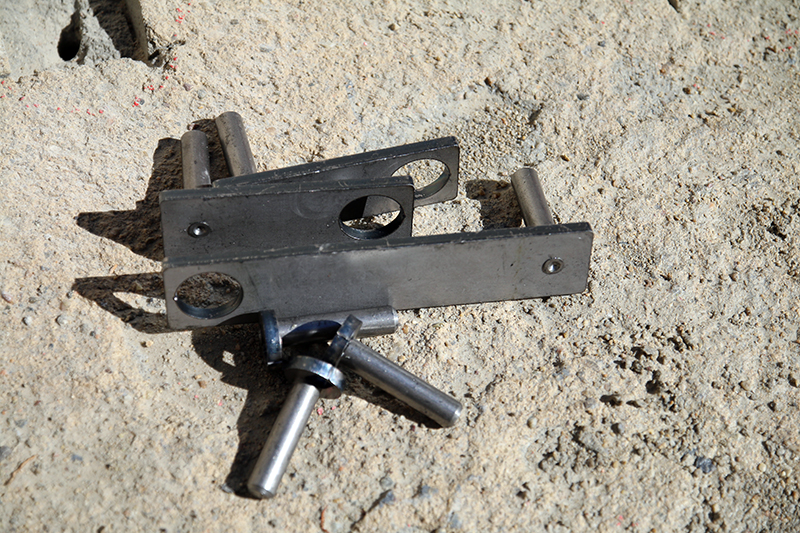 Filling a crack with concrete, epoxy injections or even rebar simply will not offer the support to stop cracks from widening. Rebar deteriorates and bends, epoxies harden and break away and as cracks continue to spread, homeowners waste money on reapplications that will continue to fail over and over again. None of these temporary solutions provide resistance to cracks spreading; none of them offer a torque to apply consistent support to the concrete. Only Torque Lock Staples can guarantee the necessary compression to keep cracks from spreading.
Torque Lock Staples are used in sea walls, foundations, fountains, swimming pools and other solid concrete structures. The patented design creates a strong resistance to shifting in concrete, even as outside forces continue to apply the pressures that have caused cracks to form. When Torque Lock Staples are inserted along the areas where cracks have formed, the surface is finished over with concrete to match the surrounding area and the wall is fixed, permanently. The cracks will not spread, widen, lengthen or become a problem in the future. Torque Lock Staples make a permanent seawall crack repair, guaranteeing that a homeowners little slice of heaven stays where it belongs.
Torque Lock Staples are ordered direct through the manufacturer in Los Angeles, Ca and shipped direct and ready for installation to your door. Installation kits include the necessary templates for marking where the staples will be inserted and can be installed using basic hand tools available at any hardware store.
Learn more by visiting Torque Lock's website at https://torque-lock.com, or call to learn more or place orders by phone at 818-436-2953.