There is nothing more dangerous than self diagnosis. Think of all the people who get a heat rash and spend a week in the house deciding how they're going to write their last will and testament because they're sure they have skin cancer and it's going to kill them. They pour over the Internet, social media and random websites to gather the worst case scenario to back up their fears and self diagnosis and then go on with a belief that what they read on some home-bloggers website is correct.
STOP. THE. INSANITY!
You know, people do the same thing when it comes to leaking pools. They see a crack and water loss and instantly begin the process of totaling up how much it will cost to demolish their pool. It's that crazy self diagnosis thing again. You know who the biggest purveyors of accepting inadequate information are? City Planning Commissioners. With little or no knowledge of how to repair a structural crack, they bring in high priced soil samplers, structural engineers and would be professionals that have never repaired concrete in their lives and they give them tens, sometimes hundreds of thousands of dollars to get the same answer every time.
The surveyors don't stand behind their repair claims, and they always say "Demolish the Pool and Rebuild it!"
Rubbish!
The article we read online states the city of Ogden is looking to invest $2,000,000 in the installation of a new pool. It also shares a quote from the Mayor:
"We always want to measure twice and cut once when we make big commitments," he said. "The two-plus million dollars means we take almost all the other capital improvement projects that have been worked on and planned for years off the table to accomplish that one thing."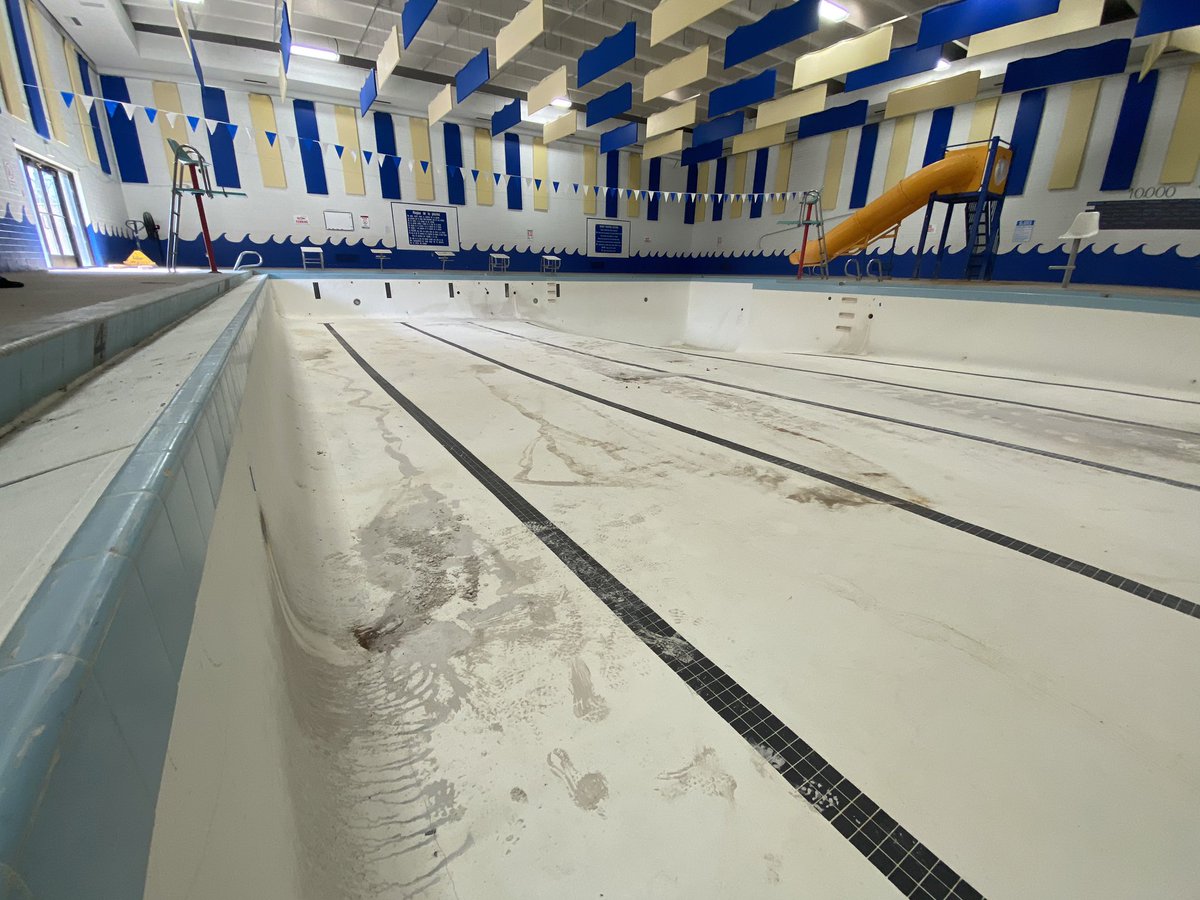 The problem is, they didn't take care of the crack when it first showed in the pool. The article talks about the two years of putting more than $75,000 into repairing the crack, and now the underside of the pool suffers long term damage that they claim is a hazard.
Again, when a crack shows and it is losing water, making temporary repairs like Epoxy Injection, does not fix the issue. Epoxy does not penetrate cracks, it sits on them and dries without permanent adherence. It's like a band-aid. Over the course of 2 years, the continued leaking will obviously erode soil behind the pool, destroy rebar in the shell and cause more irreversible damage that would otherwise not have happened if the contractors fixing the pool used Torque Lock Structural Staples in the beginning.
Torque Lock Staples provide a constant compression around the area of a crack, ensuring that it doesn't spread or widen. This is a big reason why Epoxy Injection fails Every Time! When epoxy dries along the inside edge of a crack, it simply pulls apart when the crack widens, even the smallest bit. This leads to more water loss, and as in this case, more spending to try and save something that could have been repaired properly when they "measured twice and cut once."
Pool cracks are not the end of a pool. When secured using Torque lock Structural Staples, pool cracks are repaired using a spec mix or hydraulic cement, and the repair becomes permanent. The $75,000 of temporary repairs, the tens of thousands of dollars in surveyors and contractors and the time wasted with a pool eroding could have been permanently repaired for a fraction of that cost. Really, a couple hundred dollars per linear foot of crack. Someone didn't do their homework, and now they're "cutting a second time."
The good news for the residents of Ogden is that they will one day get a new swimming pool. The bad news is, it's going to cost them two million dollars.
When your pool shows leaking due to a structural crack, make the right call immediately. Call Torque Lock Structural Systems and get the only patented and permanent solution for structural cracks in swimming pools. Get Torque Lock Staples.
Here is the number: 818-436-2953.
What's better, if you're going to call engineers in to survey the situation, call Torque Lock and schedule CEO Darren Merlob to come consult on your pools repair. With a proper leak detection and survey of the pool, you might find the overall cost to your city is minuscule compared to what it takes to replace an entire Olympic sized swimming pool for your community.
Visit https://torque-lock.com for your pool, fountain, water feature, retaining wall or solid concrete crack repair.