So there's a crack in the pool, you just had it built. You call the pool builder, he ignores your calls for a week until you get heated about it. During that time, you've called for a leak detection and using the best methods and equipment for identifying leaks, you've proven, beyond a reasonable doubt that the crack in the pool is in fact leaking. You can hear it, see it, it ingests dye, it's through the shell – the brand new pool you had built is flawed and you don't want to pay anymore.
Do the people responsible really care about your plight? They have your money, do you think they care? Well, some do, some don't. The question is, who is in your court?
We came upon a situation where everything you've read above happened. We actually come across these often, but here's what happened. We arrived on site, the pool builder is there; we've provided the facts and the pool builder wants to pass the buck. He gets a structural engineer on a video call and holds his laptop computer up in the air and aims it toward the pool to show him the crack.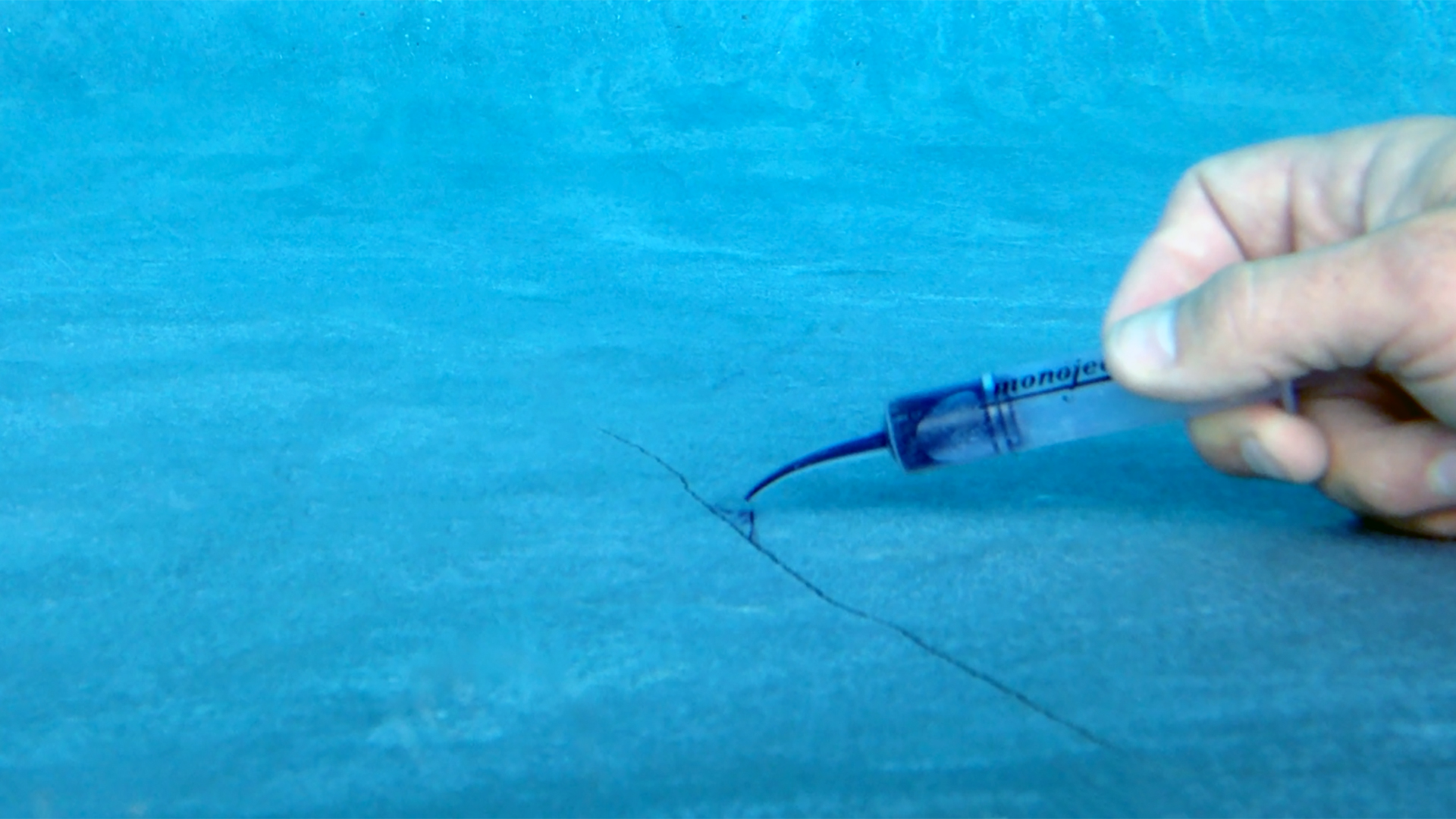 Get this straight, the structural engineer cares so much, has so much of your best interest in his mind, that he's sitting behind his desk with his feet up trying to make a judgement call on a structural issue from someone's crappy laptop video. Where thousands of dollars have been spent, repairs need to be made, and tons of concrete are involved – he's making a judgement call from his desk, miles away from the actual issue. We can barely see the crack as it shows through the surface of the pool and we're standing right on top of it, and this guy is making a judgement call on someone else's responsibility to the lousy pool job they did from behind a desk looking at a video on his phone?
Call someone else. Call someone who has the professionalism to appear on site, to discuss your findings and who can use their experience to educate you and assure you that the problems you're looking at can be fixed in your favor. You paid for a pool, find someone who is vested into their position enough to defend the facts that your hard earned money matters and your concerns are real.
We're only sharing this because it seems to be the new normal. People just literally phoning in their minimal interest to get paid and have no concerns for the people who's wallet they're dipping into. Be prepared to state the obvious and if you aren't being taken care of – don't pay. All pools matter – that includes yours.