In the pictures below, we have a contractor making repairs on two pool cracks, one on the wall and one on the floor. As the issue presented itself, these two cracks presented themselves and both were proven to be leaking when a proper leak detection was performed. The contractor will also be refinishing the pool, but the repair he's making here is a big mistake.
In the first set of pictures below, we see how the contractor cut the entire pool shell out around the cracks, even taking the fill out behind the wall of the pool under the deck. This is bad. When the pool is repaired, a new segment of concrete is going to be made to bond to the area that was cut, and it might for a while, but there are deeper issues here.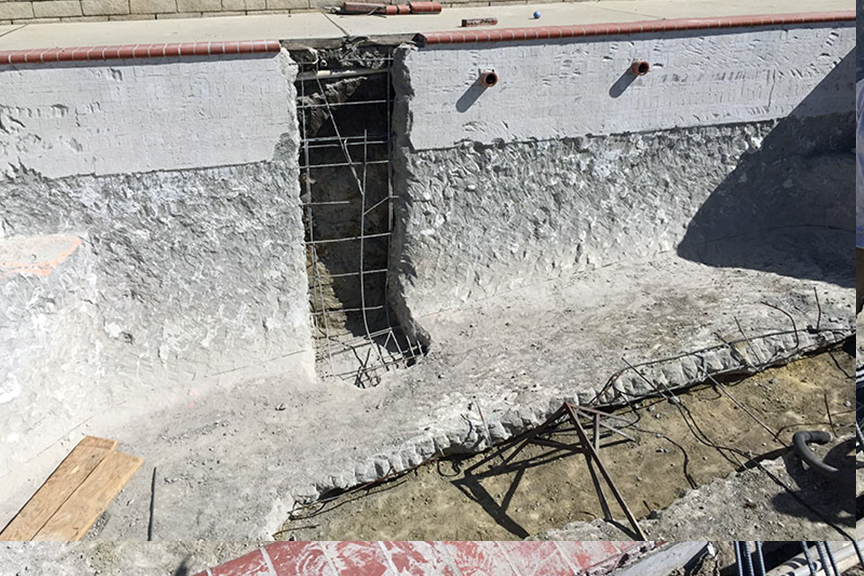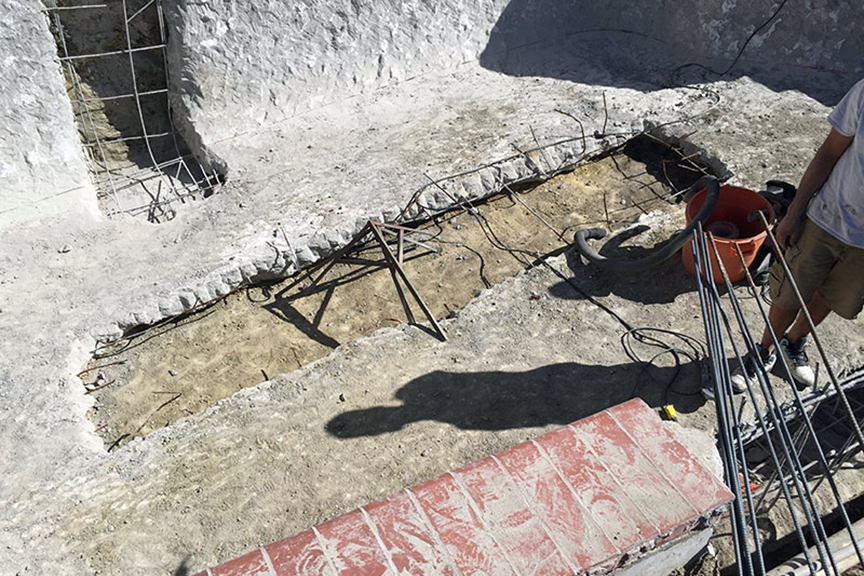 There is something, a pressure, that caused those cracks to spread and leaks to occur. That pressure still exists. Nothing about the shell is stabilized when concrete is re-poured. It will sit there with what is now four edges that are prone to leaks on the slightest movement of the concrete. it will simply re-crack. Look at this, the red lines are all areas where separation and re-cracking will happen, and in short time.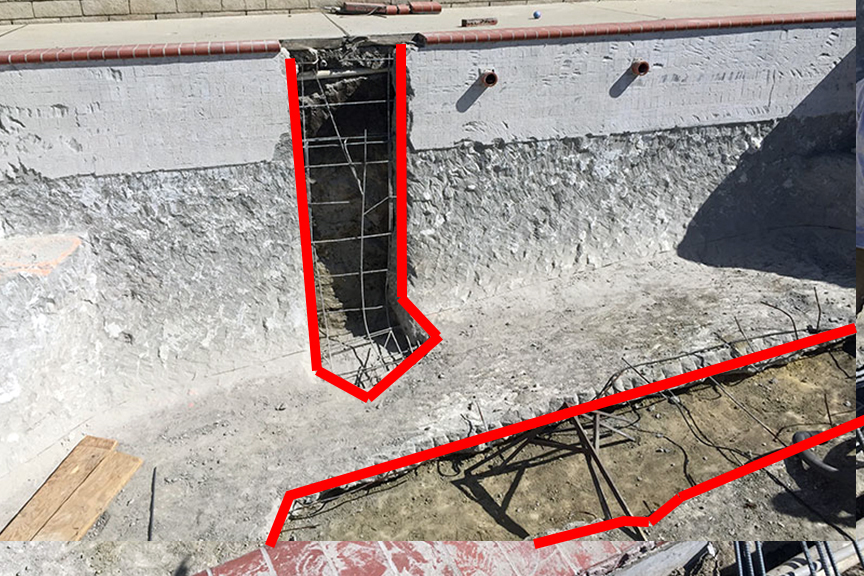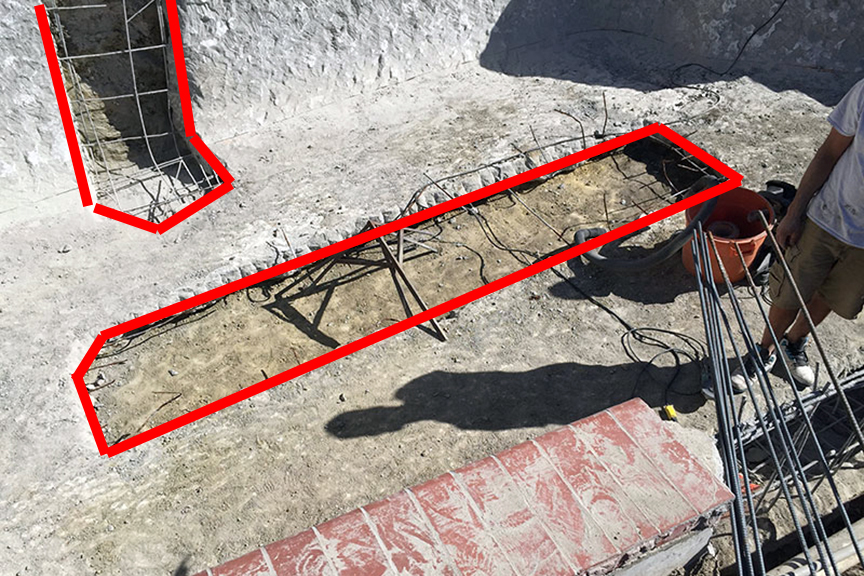 When we apply Torque Lock Structural Staples to a crack, the crack isn't opened up, it's stabilized. The staples apply a controlled compression to the concrete on either side of the crack, keeping the pressure behind the concrete from spreading the crack. it's a very simple, yet patented science. An equal and opposite force is holding back the force causing the spread. The crack can't widen, so the concrete applied stays in place and leaking doesn't occur.
In the end, this contractor just ripped off the homeowner, causing them to spend later on something that could have been solved right the first time. Just get the staples that fix the job and do it right so the pool will last.
Remember, if it doesn't say Torque Lock, it's a bad impersonation. Straight staples and rebar do not compress and they do not provide the necessary pressure to permanently repair cracks. Don't settle for imitations, don't paste fiber straps to the wall and don't expect epoxy to hold tons of concrete together – it won't. There is only one Torque Lock Staple available in the world, and you get it at https://torque-lock.com.